Our Promise
TRANSFORMATIONS
At Enso Celtic Leadership, our purpose illuminates and energizes our path. We are laser-focused on creating transformations in the lives of people across ages, professional careers, and life.
The Power of The Imperfectly Perfect
As Catalysts, we are like the Charioteer (Saarathi) rhythmically facilitating transformations to help you achieve your desired goals. 
With a collective expertise of more than 60 years in the fields of Executive Coaching, Talent & Leadership Development, Mental Well Being, and Corporate Governance, we live by values of AUTHENTICITY, COMPASSION, and EMPOWERMENT. 
We believe that 'Every Human Being is Complete Within' and we all are 'Imperfectly Perfect'. All we need is to build on our awareness and create actions that brings forth the better versions of ourselves.
We believe in a three-dimensional approach for total and sustainable transformation.
Coaching, Supervision &
Leadership Development
Conversational inquiry based approach for creating awareness, generating action & facilitating learning and potential growth in Individuals and Corporate Leadership Teams.
Intervention for emotional trauma, behavioral issues, anxiety, stress, and social wellness through assessment, psychotherapy, and counseling is the need of the hour.
Company Secretary & Corporate Governance
A corporate framework focusing on secretarial and corporate governance; legal compliances, and governance advisories that ensures you, optimal business functioning and growth.
Coaching is a conversational inquiry based approach aimed at creating awareness, generating action, facilitating learning and even enhancing performance. A coach partners to create, support and inspire in the journey of being and becoming the Compassionate, Successful, and Balanced Leader and Human Being.
At Enso Celtic Leadership, we offer our clients a wide range of coaching services including Executive and Leadership Coaching, Transitioning through Change Management, Diversity & Inclusion, Team Leadership, and Group Coaching.
Mental Health is an integral part of the well-being of an individual. It includes our emotional, psychological and social well-being. Mental Health focuses on how we think, feel, act, and cope with daily life stressors. Disturbances in mental health can be due to any pre-disposed biological factors like genes or family history of mental health issues; life experiences/ events that are traumatic; lifestyle like substance use; and social factors like disturbances in the environment or peer groups.
Mental Health support is not constricted to disorders only but is also used to help with daily life problems like relationship issues, stress and anxiety, grief, career related issues etc. Mental Health support helps to develop a healthier and productive individual.
At Enso Celtic Leadership, we offer legal guidance and governance advisories as a part of our Corporate Governance services. We provide advice on Incorporation of Legal Entities; Implementation of Companies Act, 2013 and the rules made there under; Labour & Employment Laws, RBI & FIPB regulations applicable to entities registered in India; Insider trading and dealing; Risk management issues among other subjects.
We also work with Directors of organizations to help them understand their role, duties, obligations, and responsibilities. Apart from that, we partner with businesses for risk mitigation.
To Experience a Transformation
Our wide range of services include: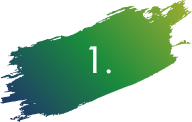 Coaching for Individuals & Organizations
Executive Leadership/ Inclusion & Diversity/ Transitioning through Change through Individual Coaching, Group and Team Coaching across management levels globally.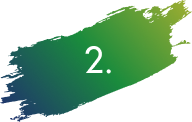 Support to help treat mental health issues using talk therapy, CBT, couples therapy, family therapy, behavioral therapy, etc. It is a process and involves patience, persistence and practice to see a change in oneself.
Supporting companies through development interventions like Organization Diagnostics, Talent Management & Leadership development 
Employee Wellness Program
Intended to help employees deal with personal problems that might adversely impact their job performance, health, and well-being. 
Supervision is a reflective space, relationship and process to support professional practice where a coach can look inwards and understand who they are as a coach and how they show up to be in service to their clients. Supervision focuses on growth & development, well-being and application of best practices & code of ethics. Read More
A therapeutic intervention that utilizes advanced methods of hypnosis (different state of consciousness) and other modalities to treat a variety of medical and psychological problems such as fears and phobias, anxiety and stress, insomnia, lack of self-confidence, weight management, smoking cessation and physical issues such as pain management, skin conditions and migraines, etc. 
A scientific assessment used for hiring talent to executive leadership development that measures normal personality characteristics, career derailment risks, core value drivers, and cognitive style.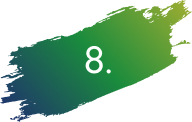 A standard method to measure your aptitude, mental abilities, behavioural patterns, personality, and oneself. It helps identify the different aspects of a person which they may or may not be aware of.
Company Secretary & Corporate Governance
Provide advice on incorporation of legal entities, implementation of company act, project management, risk management and corporate social responsibilities for Directors, Company and businesses.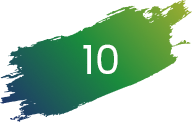 Systemic Family Constellation
An existential phenomenological approach developed by psychologist Bert Hellinger, uncovers & brings awareness of dysfunctional behavioral patterns, intergenerational traumas, and emotional challenges in systems and helps in fostering integration, harmony for personal and professional growth.
The Team Behind Enso-Celtic
Rekha Radhakrishnan Upadhyay, Founder
ICF PCC Executive & Leadership Coach, Coach Supervisor, Gestalt Master Practitioner, Systemic Family Constellations and Former HR Leader with 17 Years of Corporate Experience.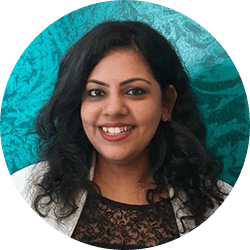 Radhika Radhakrishnan, Co-Founder
Licensed Clinical Psychologist (Associate), Certified Clinical Hypnotherapist, Transpersonal Regression Therapist, Systemic Family Constellations, Queer Affirmative and Trauma Informed Therapist with 6+ years of experience.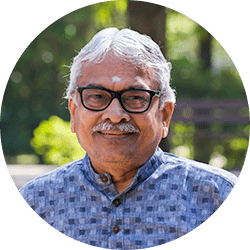 KR Radhakrishnan, Advisor
Corporate Governance Professionals with Expertise in Secretarial, Legal and Accounting function.
"Transformation isn't a future event, it's a present day activity."